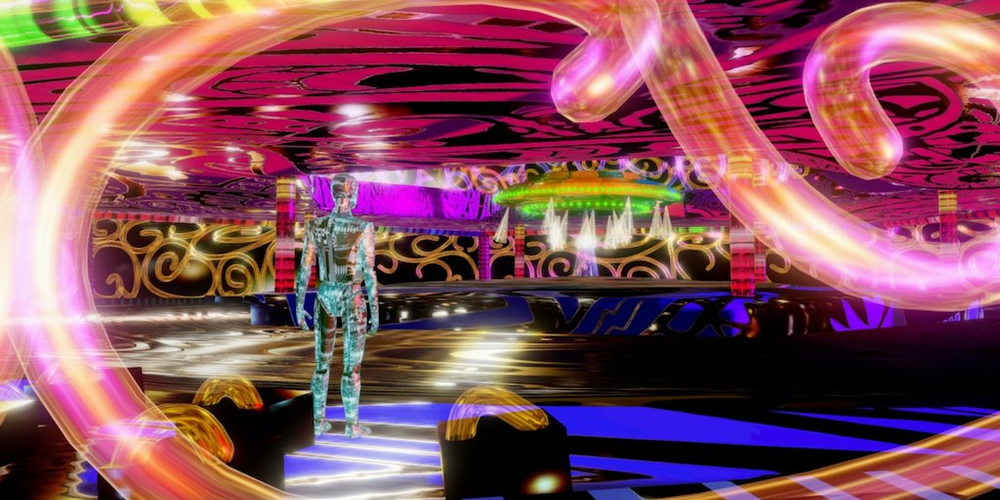 Biggie's VR Concert Hosted by Meta Is to Take Place on December 16, 2022
Meta has announced that it is planning to hold a VR concert to mark the 50th anniversary of the revered East Coast gangsta rap star Notorious B.I.G, who tragically died in Los Angeles a quarter of a century ago. The «Sky's the Limit: VR Concert Experience» concert is scheduled to take place on December 16, 2022, on Meta's VR social platform Horizon Worlds.
According to the company, those present will be able to watch the late artist's high-quality, hyper-realistic avatar perform his classic hits against the backdrop depicting a virtually recreated 1990s Brooklyn. While virtual Biggie's performance of his most popular tracks will be the main attraction of the future show, the event will also feature guest talents such as Bad Boy Records founder Sean "Diddy" Combs, The Lox, Latto, Nardo Wick, Lil' Cease, and Touré – an American writer and music journalist who is to be the narrating voice behind the musician's life story.
The VR version of the concert dedicated to the memory of the deceased musician will be available exclusively to Quest headset owners in Horizon Worlds, but the show will also be streamed in 2D via Biggie's official Facebook page.
Some of the rapper's fans in the HotNewHipHop Twitter thread criticized the attempt to bring back the music legend in such a way; however, the company claims to have received the blessing of the owners of the musician's estate and his surviving family. Meta says it wants the concert to celebrate the life and legacy of the artist, who was a massive rap icon of his time and still is a significant pop culture influence.
What do you think of Meta's initiative to use Virtual Reality technology to bring back famous artists from the dead? Would you like to see more events like this in the future? Feel free to tell us in the comments below this post!