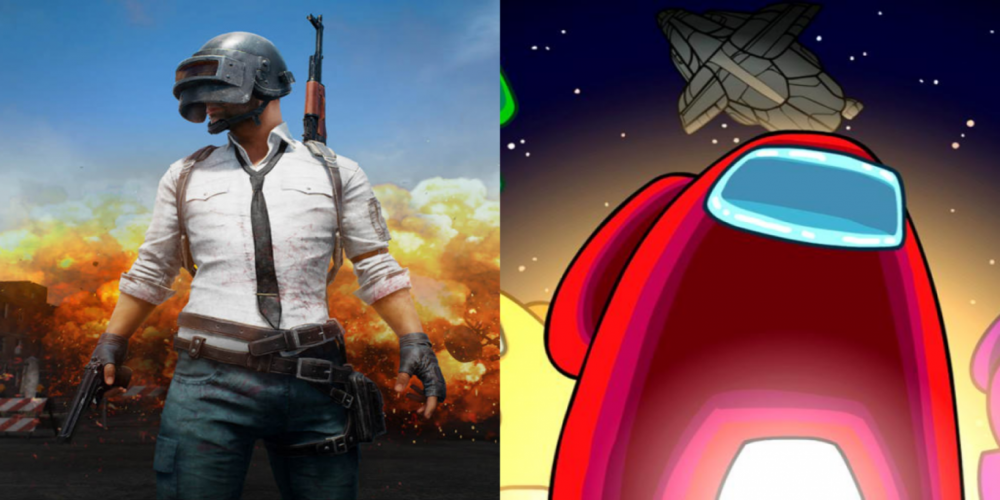 PUBG to Get a Crossover with Among Us!
Being one of the most influential Battle Royale Games, PUBG is still far from transforming into an incessant pop culture festival like Fortnite. Yet it's no stranger to collaborations either. The recently announced collaboration will see the conjunction of two of the most unexpected universes, namely those of PUBG: New State, the new mobile edition of PUBG, and Among Us.
What so you think it will be? Just new suits resembling a chicken nugget? No, the collaboration goes further than just visual. Of course, the map of the island will be decorated with unusable elements and decorations resembling the interior of the iconic starship. But these will only affect the appearance, and there is more to the event than this.
There will be a special set of icons, frames, and titles inspired by Among Us in PUBG: New State, but they have to be earned by completing special quests. Though, of course, they can be purchased, but not directly, but in crates that can contain Among Us-themed items too. So it's up to you whether to try your luck or your skill to obtain these.
The most impressive addition, though, is the mini game that becomes available between regular matches. As you join the game with three other random players, one of them is assigned the role of an Impostor. The others must find the Impostor before getting killed by them. Of course, there is always friendly fire, so you are to decide who to trust and who to avoid.
The event starts tomorrow, April 21, and is set to last until May 19. You will have enough time to earn the desired items which are to stay in your profile even after the event is over. A good reason to spend more time in PUBG: New State even despite the spring weather!
What do you think about this crossover? Which of the two games do you prefer? Let us know what you think of it in the comments!