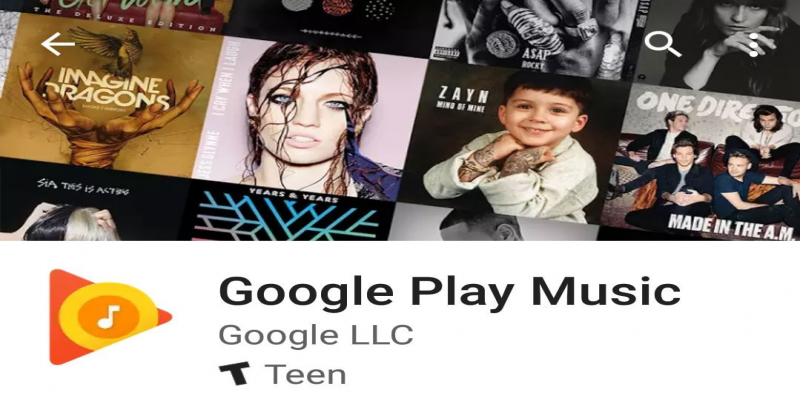 How to get started with Google Play Music
There are a plethora of apps that allow you stream music from your device, purchase some latest songs, share the music, enjoy the radio stations, etc. However, Google's Play Music, with numerous benefits in both its free and paid version, enhances the music listening experience by leaps and bounds. But it is indispensable to know the various features, functionalities, and operations of the app to leverage it to its full potential. Let's get started!
Searching for Music
It is essential to find the music before you play it. You can find it with the help of name, genre, band or even artist. Here's how you can do it:
Launch the app.
Tap the search bar located on the top.
Type in the song title, genre or artist's name.
Hit the search icon to begin the search and see the results.
There is also a way to browse the music without any search terms. Hit three horizontal bars in the top-left corner and this will open the side menu for you. From there, you can select Top Charts to see trending music, New Release to find out new songs, and Browse Stations to see all the radio stations.
Buying Music on Google Play Music
Even if you are not a paid subscriber to Google Play Music, you can still buy music from the app and add tracks to your library. Here are the steps to do so:
Tap on the three-dot menu icon. It will be located just beside the track or song album that you wish to purchase.
Hit Buy.
You'll be redirected to album listing of your desired music. Hit price box next to the song or orange price box next to the album.
Choose a payment method.
Tap on the Buy button to confirm your purchase.

Add Music to Your Library
When you buy music, you can add it to your library. This helps in the organization of your soundtracks as well as playing them offline. Your added songs or album will stay in your library as long as you are a paid subscriber or that particular song or album has not been removed by the streaming service. Adding music to the library is a 2-step process:
Tap on the three-dot menu icon located beside the track or song album.
Tap on 'Add to Library.'

This is How You Can Create a Playlist in Google Play Music
There are certain songs and albums that you love the most. In fact, you wish to hear them in a particular sequence time and again. That's where you can take the help of 'playlist' feature of the app. Follow these steps to create a playlist:
Tap on the three-dot menu icon located beside the track or song album.
Hit on 'Add to Playlist.'
Tap on the 'New Playlist' option.
Give a name to your playlist.
Tap on 'Public' if you wish to share your playlist with other users of the app or with your friends.
Tap 'Create Playlist'.
In order to add songs to your existing playlist, repeat the step number one and two mentioned above. Once done, you will be shown your newly-created and the old playlists. Just tap a playlist that you wish to add your music or album to.
In case, you have added your song to a wrong playlist, do not fret! It is easy to remove a song from a playlist.
Go to the playlist; you have accidentally added your song to.
Hit the three-dot icon located beside the song that you wish to remove
Tap on 'Remove from Playlist.'
Finding Station is Quite Easy Too
All you need to do is to follow the below-mentioned simple steps. Here's what you need to do:
Tap on Three-Line Icon located at the top left corner.
Tap on 'Browse Station'.
Note that there are different options when it comes to browsing the stations. They are:
Genres: Stations have been bifurcated based on the style of music. It has alternative/indie, Blues, Bollywood, etc.;
Decades: These are stations that have been built around set time-frames;
Activities: Stations that encompass multiple genres of music rest under this head;
Moods: These are the stations that have been built to satisfy the users at the listed moods;
Kids: These are the music stations that have been designed for kids and families.
Getting Better Music Recommendations
The app recommends you music and albums from time to time. However, it is necessary that you refine your taste so as to instruct the app for better recommendations. You can do this with liking or disliking a song. There is a like and dislike button on the playback window. Hit one of them as per your liking and taste.

Find Podcast
Google Play Music now supports podcasts too. Though you can't mix podcast and playlists, but you can have an easy management of all your audio. If you know the name of the podcast, you can search for it like you would to for a soundtrack. In case, you wish to browse podcasts, here's how you can do it:
Tap on Three-Line Icon located at the top left corner.
Tap on 'Podcast'.
Tap on 'All Categories'.
Choose a Genre.
You can browse the podcasts, subscribe to them or even allow the new episode of the podcast to automatically get to your device. Here's how you can do it:
Tap on the 3-dot icon on the podcast page.
Hit Subscribe.
Tap 'Auto-Get' to instruct the app to get the new episode of your subscribed podcast automatically.
Tap 'Notifications' to activate push notifications.
Tap 'Playback Order' to have a podcast from old to new rather than from new to old and vice versa.
To confirm your subscription, tap on 'Subscribe' again.
Google Play: Explore Awesome Music
Install the app (or use it if you have it already installed on your device) and follow the processes mentioned above. Rejoice your favorite music. Either relax to your soothing tune, sway to the beats of some rock music, or learn about your favorite topics with the podcasts. Undertake all with Google Play Music.