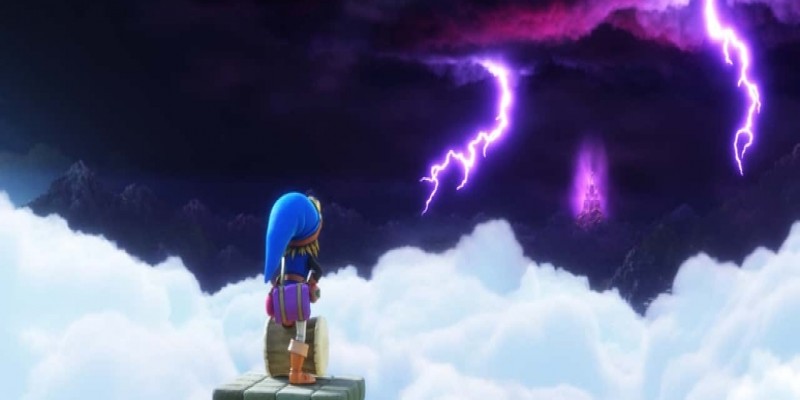 If you want to get a perfect stress reliever, find the mobile correspondent games and enjoy the process. Of course, everyone relaxes in their own way, but in general, all such titles are rather peaceful, suggesting smooth experience without too complicated challenges and efforts.
We are going to describe eleven games which we would recommend to play when you need some relaxation. You'll judge which one suits your nature most of all.
Animal Crossing: New Leaf
This title is about a character who moves into a new city and tries to make friends and build up relationships with people around. He lives a simple life, fits up his house, harvests fruit, goes fishing, and gets involved in tons of other activities. You will forget about your loans, which must be paid off and other routines. Just play and enjoy this engrossing life simulator. Though it can look child-like, the world you find here is quite adult, including money which should be earned and spent. The design is very simple but suggests colorful visuals – exactly what you need for a pleasant break.
Professor Layton and The Unwound Future
Professor Layton and The Unwound Future is about time-traveling adventures. Charming characters, thoughtful dialogues, British environment make this title particular. It is available both for beginners and experienced players due to comprehensive gameplay. You will be suggested to solve tons of riddles and perform various visual challenges. Use it for short gaming and play for a long time. Puzzles are offered in various formats. There are smart mental challenges requiring creativity to find the right solution. The story of the title remains engaging until the end.
We Love Katamari
This game is bizarre and really fun. It is about rolling. There is a small character the Prince of all Cosmos who is occupied pushing a ball known as a Katamari. You will level up with every task performed. You will start with small objects, rolling them up in the ball, then you will cope with larger items. Step by step, you will reach the entire solar system.
Try it, and you will understand that this game has a therapeutic effect. It can boast of simple core mechanics, Lego art style with some craziness, strange soundtrack, and bright colors. This is a sequel that attracts fans of the origin for sure. But even if you are a beginner wit this game, you will pick up the gameplay easily. Just start and enjoy it!
Stardew Valley
This game is addicting and rewarding with rather deep mechanics. You will navigate a character who gets a plot of land in Pelican Town situated near hills of Stardew Valley. You will build a farm developing the strategy and planting various vegetables. Here you should not hope for the best without reasons. Think thoroughly about what should be done first to arrange all the things in a proper way. If you manage to succeed, you will live in a paradise – on the farm of your dreams. The game suggests a lot of tools, objectives, resources needed to settle your rural life. You will communicate with people living in this town, and there is even a chance to fall in love with a lovely woman and create a family. Life is full of pleasant surprises in Stardew Valley, and that will certainly calm your nerves.
Monument Valley
This puzzle game is for those who prefer logical thinking. There are only 10 levels, but they are full of challenges different from each other. Even mood and setting are various at every level. The game is extremely good and gained critical acclaim. It is not difficult technically, but it includes so many elements that its gameplay can be considered as the best within this category. You will find here nice sound effects and appropriate audio design with an electronic score. Everything is pleasing here. Every detail plunges you into a state of calm. This title is able to alleviate anxiety without any doubt.
The Elder Scrolls V: Skyrim Special Edition
If you like fighters with bloody scenes, try this title which is not only about sword battles but also about the hours spent on engrossing adventures. You will admire the gorgeous sceneries with mountains, strange stone structures, and the night sky. There are a lot of fascinating, touching moments. You will play the game for hours traveling across a beautiful fantasy realm on the continent of Tamriel, which will attract you again and again.
Alto's Adventure
This title delivers a magnificent visual experience. This is an endless runner allowing you to chill out. It is created for people who want to relax. Here you will find a particular Zen Mode developed for this purpose. If you want, choose it and start snowboarding down the mountain listening to a beautiful soundtrack. No fears, no threats! There are no aggressive sportsmen around. The action provides you with a super distraction.
Burly Men at Sea
There are three men who start on a journey full of adventures by the sea. They have a mysterious map found in a drifting bottle. The main task is to complete that map. You will click on various places and objects depicted on it and influence the story. The game has a stunning design, humorous writing, and a cool soundtrack.
Dragon Quest Builders
This game combines the features of such games as Minecraft, The Legend of Zelda, and Dragon Quest. Three-in-one is added with peculiarities bringing you some fresh playing experience. Thus, you can enjoy familiar elements and new challenges. You will build towns, protect them from invaders, perform tasks of quests. Here you also have maps. You can explore new lands and forget about the duties connected with towns. Choose any option and relax playing this game in your own style.
Windosill
This is a puzzle game suggesting eleven successive rooms which should be passed one by one by solving tasks. You will get interactive sounding items displayed on the screen. The sounds appear as a reward for performing a challenge. We recommend it if you want to relax due to its steady rate of progression and nice audio.
Choose Your Way of Calmness
Games can deliver a fun and safe tool for developing our emotional awareness. They help us to cope with stress both distracting from the difficulties in our real life and suggesting an alternative positive communication with other players. You can use a casual game that does not require a lot of time to master the gameplay and controls. It provides simple, clear challenges that are completed quickly without many efforts. Another stressful solution is a cooperative game where you benefit from communication with friends, helping each other, creating positive feelings.
Any title with bright colors, cute characters, or a funny plot is able to improve your mood. We believe that the above information helps you to find the best game for relaxation.