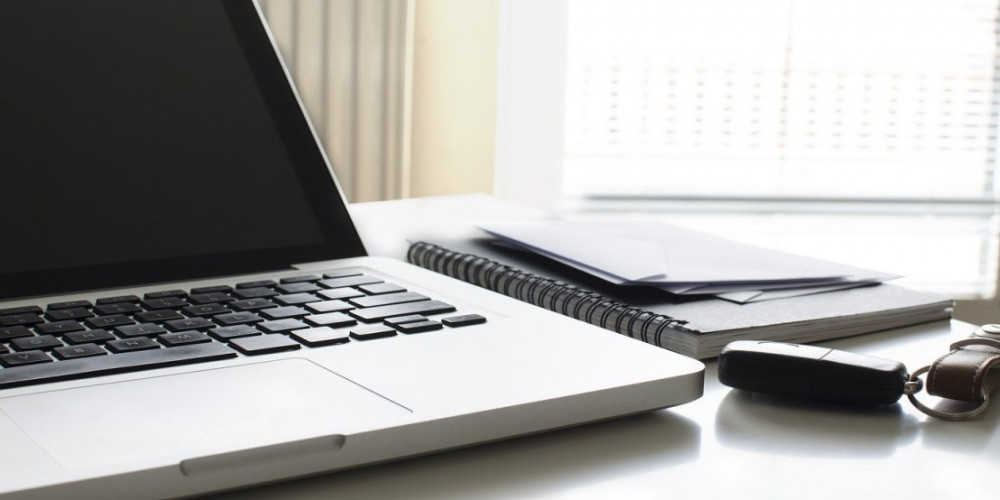 Top-7 Tools That Will Speed Up Your Windows PC
Let's be honest, despite a bunch of advantages the Windows platform has, its performance is far from perfect. Every time you need to install a new application or service, you experience some glitches on your PC. Therefore, there are a lot of different optimizers developed for Windows. All of them claim that they can speed up the platform within seconds, but in most cases, they don't work properly. So, we decided to test dozens of applications, both popular and not so popular, and collect those which we liked the most. Interested? Keep reading!
First, Let's Have a Glance at Each App!
Let's pause a little and discuss why you need these optimizers. The first and most obvious answer is when you experience some computer glitches. But here you need to make sure that these glitches are caused by software. For example, if your computer falls down and after that, the glitches appear, we are sorry, but the optimizers can not help you.
Another case is when your device starts to work slower than it is used to do. There are no glitches, but the average performance is not on a sufficient level. Is it your case? Keep reading, the optimizers can help you to solve the problem!
And the last thing we have to say is that the optimizers are not a panacea. We mean that sometimes the reason for poor performance is the lack of memory or an old hard drive. What we recommend is to, firstly, try the applications listed on our list, and then, if they do not help, start to look for the problem in hardware.
The applications that we will discuss below:
IObit Advanced SystemCare Free
Razer Cortex
Iolo System Mechanic
Smart Defrag 4
CCleaner
MacCleaner Pro
Fixmypc
IObit Advanced SystemCare Free
IObit Advanced SystemCare has a bunch of useful tools that can free your computer from potential viruses or junk files. By the way, there are two the most spread reasons why your PC slows down. The company offers two versions of IObit Advanced SystemCare software: free and premium. As for testing, the free version will be sufficient. But if you decide to purchase PRO, most likely, you will not regret it. It has many more improvements and unique features than the Free version, and the price is affordable, only $19.99. For example, you will get a deeper PC cleaning and optimization, up to 300% Internet speedup, full PC protection, and much more.
Razer Cortex
Razer Cortex software is more oriented to speed up your computers during gaming. There are two types of Razer Cortex:
Game Booster;
System Booster.
The first one focuses on game parameters. Therefore, it optimizes frames per second rate or cut down on draggy load times. Users can choose among automated or manual modes. If you are not an experienced PC user, we highly recommend you select the first one. System Booster aims to optimize not games but system parameters by cleaning unwanted junk files.
In addition, there is a Game Deals platform that can help you to select the best deals by comparing the prices and gameplay features. And the last bonus is that you can get Razer Cortex for free!
Iolo System Mechanic
Iolo System Mechanic is one of the best optimization tools we are tested for PC. While using Iolo, we experienced a significant speed improvement, especially it is noticeable when you only start to run the operating system. The software:
Cleans your computer from the junk files;
Removes the unwanted and unused applications;
Effectively blocks bloatware;
Protects your PC from the unwanted and potentially dangerous auto-run settings;
Clears out RAM;
Deletes various logs, caches or browser history that may slow down your computer.
Smart Defrag 4
The developers in Smart Defrag consider disk fragmentation as one of the main causes that may speed down your computer. Therefore, they created software that aims to provide users a faster and better approach to access data on PC. To understand how Smart Defrag can help you enhance your computer's performance, let's look at how the fragmenting process works. In short, fragmentation is the process of dividing data into parts to store it anywhere when the drive has some open space. Every time you want to get the data back, the computer needs to gather its pieces from the various corners of memory. This is defragmentation. Smart Defrag 4 is just a much faster defragging tool than those which exist on your computer.
CCleaner
CCleaner is the tool that allows you to remove redundant files and junk applications from the computer faster. You've probably noticed that it's not the first cleaner on our list. The reason why we are talking about cleaners that often is that filling over your SSD is a real problem and the number 1 reason of unexpected computer glitches. CCleaner has a good in-built tool for analyzing the apps on your computer.
Bitdefender
Bitdefender is a next-generation antivirus tool that protects more than 500 million systems around the world. In the world where the number of cyberattacks grows every year, having a reliable anti-virus program on the computer is a top priority. Why do we recommend Bitdefender? First of all, the company exists for more than 18 years on the market. Secondly, it has a lot of rewards and recognition, and, finally, Bitdefender provides its users with a flexible price policy.
Glary Utilities
The last software we want to share is Glary Utilities. It is completely free. What Glary Utilities do is clean your PC, boost speed, and fix various freezes, errors, or crashes. The software has a very intuitive and easy-to-use interface. We especially recommend downloading it for people who want to get a simple but effective cleaner and do not spend much time figuring out how the platform works.
Add More Speed to Your PC!
We hope that our list of useful PC speeders will be useful for you. And now we want you to share your favorite cleaners, anti-virus programs, and other tools that helped with your computer glitches. Why do you use them? What advantages do they have? Write in the comments below.