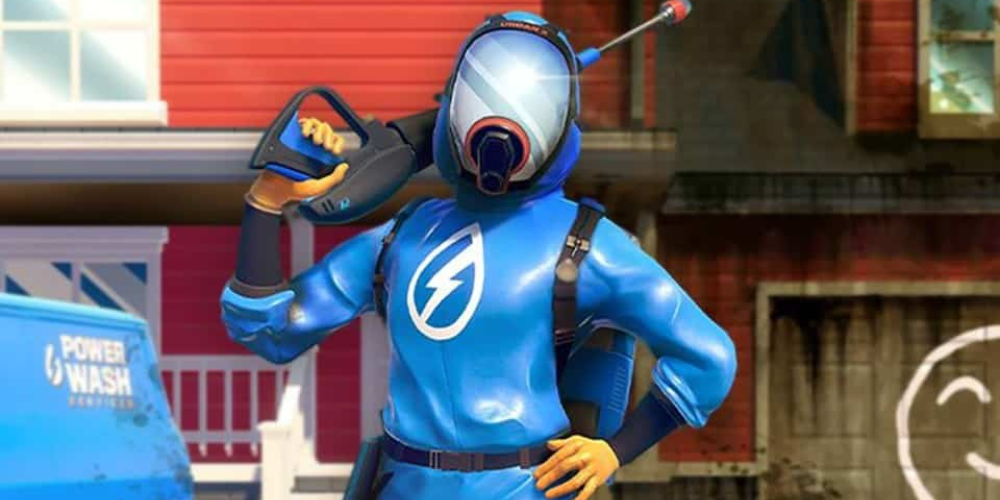 Top Five Alternatives to PowerWash Simulator Worth Checking Out
Are you tired of the same cleaning monotony or looking for a different experience from the PowerWash Simulator? This article brings you the top five alternatives to PowerWash Simulator that offer just as exciting and engaging gameplay, rivaling their predecessor in fun and intrigue. Venture into the world of simulation games that create immersive experiences, giving you a break from the rigors of daily life. Dive into each game's storyline, setting, gameplay, and discover a new world of simulator gaming!
1. House Flipper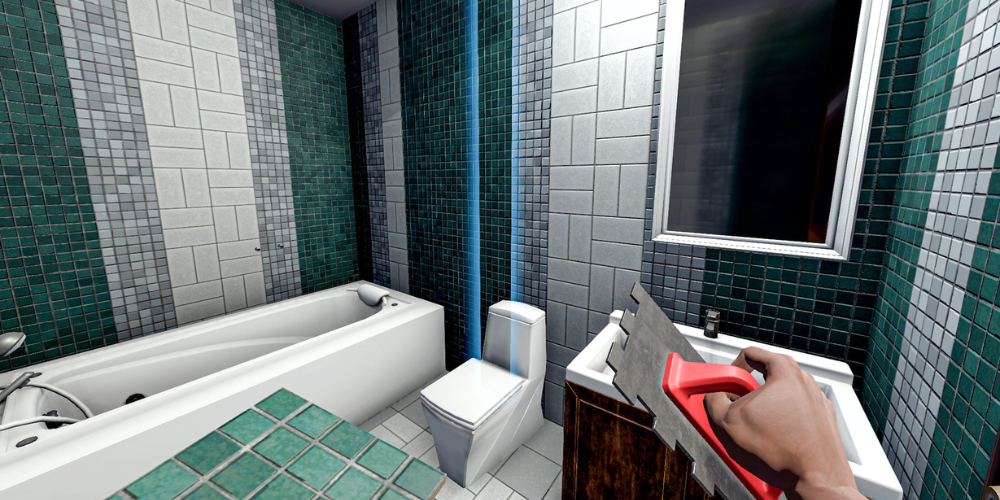 Imagine being in charge of renovating and decorating houses with complete freedom! House Flipper offers just that. Developed by Empyrean and published by PlayWay S.A, this popular simulation game allows players to use their creativity to refurbish homes.
Gameplay, Story, and Setting of House Flipper
The game centers around buying dilapidated houses, repairing them, and selling them for profit at your pace. Its gameplay revolves around various tasks such as cleaning, painting, installing appliances, furniture, and more. The storyline is quite flexible: as a renovation company owner, you start with small tasks then work your way up to full house renovations. Set in modern times, the game has a realistic feel to it, which adds to the overall immersion. In House Flipper, every action has a consequence, meaning every task, every sale, and every investment counts. Its hands-on approach to renovating homes grants players a semblance of ownership and satisfaction as they work through each project.
2. Viscera Cleanup Detail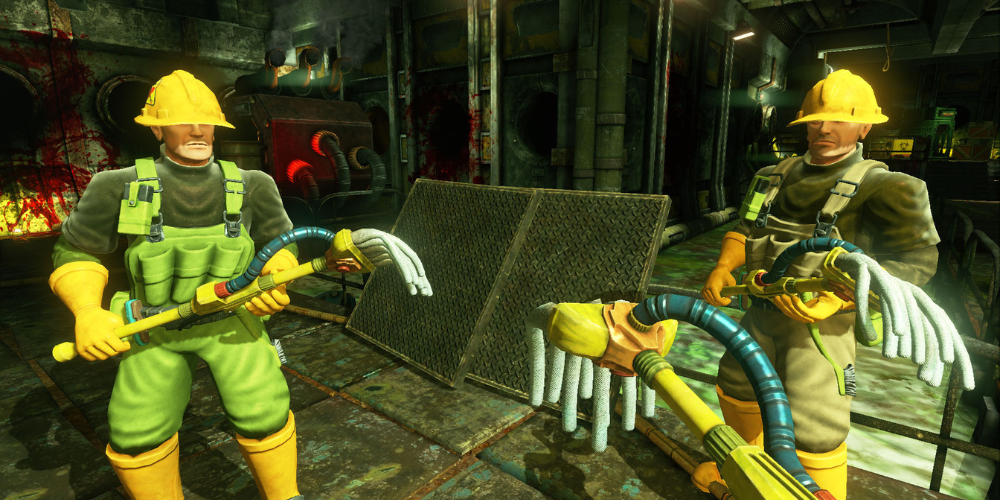 If you're a fan of sci-fi and don't mind a bit of gore, Viscera Cleanup Detail by RuneStorm will be right up your alley.
Gameplay, Story, and Setting of Viscera Cleanup Detail
In this simulation game, your job isn't to fend off alien invasions but to clean up the bloody aftermath. Viscera Cleanup Detail portrays you as a cleaning professional post-alien attack responsible for sweeping, mopping, repairing, and removing bloody limbs and even incinerating leftover body parts. Set in a space station, the game offers dark humor combined with the satisfaction of cleaning and mopping up messes. Although there's no specific storyline, the setting's details and items hint at previous events, making it a unique game in the simulation game genre.
3. PC Building Simulator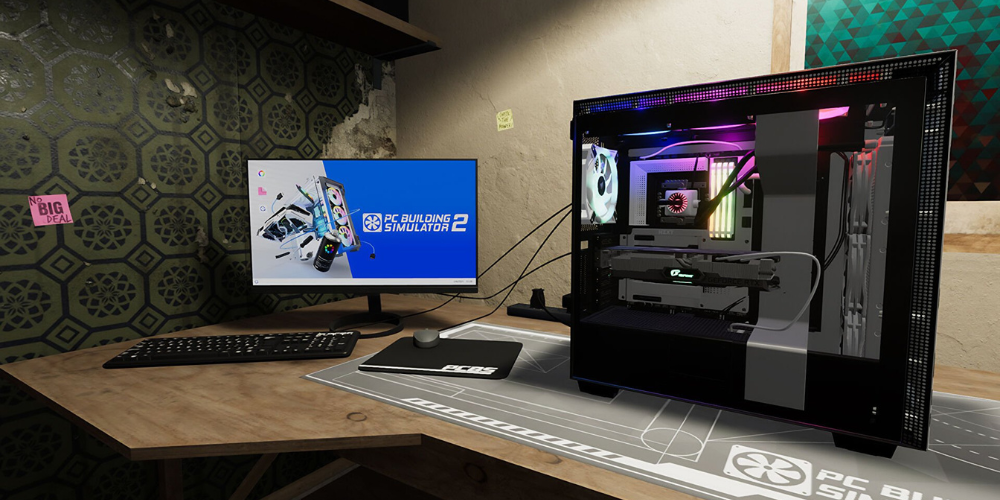 PC enthusiasts will find PC Building Simulator developed by Claudiu Kiss and The Irregular Corporation a perfect alternative to PowerWash Simulator.
Gameplay, Story, and Setting of PC Building Simulator
In this simulator, you get to run your one-person computer repair and assembly business. The game drills into specifics such as installing components, wiring, and using genuine parts from real-life manufacturers. The setting provides a customizable workshop interface where players can create their dream PC. The story involves tasks like receiving customer emails, buying parts, and building, and fixing PCs. You encounter complex tasks and various client demands as the game progresses, enhancing the overall gameplay experience.
4. Cooking Simulator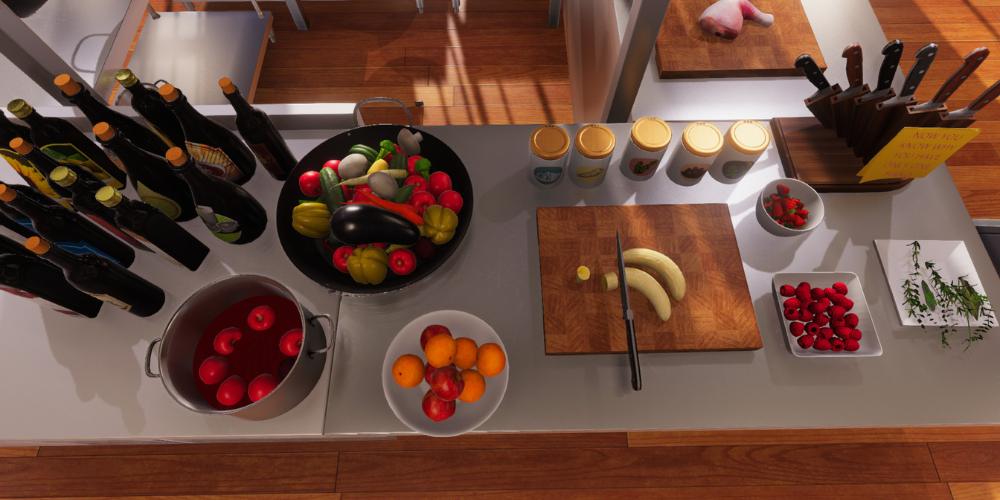 For those who prefer the kitchen to the outdoors or a repair shop, Cooking Simulator, developed by Big Cheese Studio and published by PlayWay S.A., is a delightful alternative.
Gameplay, Story, and Setting of Cooking Simulator
As the name suggests, in Cooking Simulator, you take on the role of a chef responsible for preparing and cooking various dishes in your professional kitchen. The gameplay involves learning and mastering different recipes, handling kitchen tools, and ensuring food is cooked to perfection. The game doesn't carry a conventional storyline but focuses on the chef's journey and growth. It's set in a virtual kitchen with realistic physics, where everything is at your disposal - cut, cook, bake, fry, or grill to create delicious meals.
5. Car Mechanic Simulator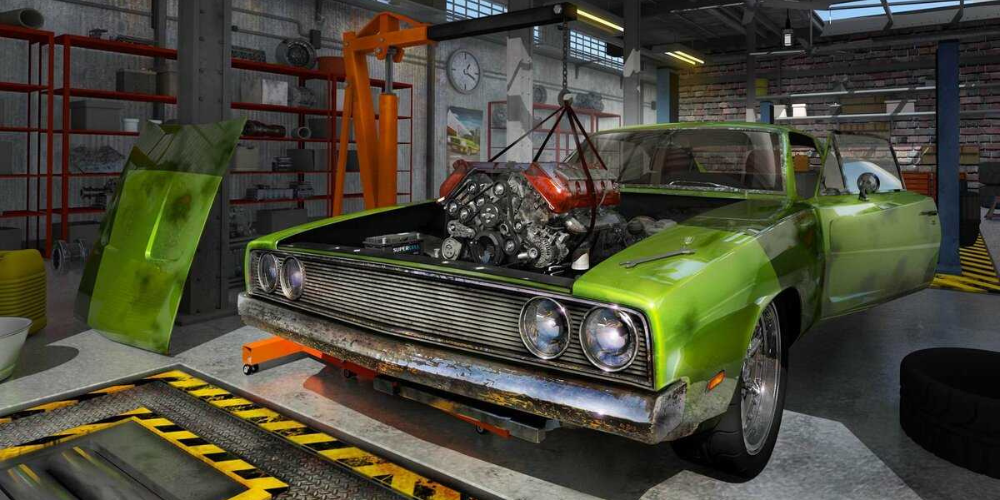 Take your love for mechanics to the next level with Car Mechanic Simulator, developed by Red Dot Games and published by PlayWay S.A., where you get to overhaul different car models.
Gameplay, Story, and Setting of Car Mechanic Simulator
You start by running a small repair workshop, undertake jobs to dismantle car parts, use professional-grade tools and parts to repair various vehicles, and gain experience points to level up. The game has a relaxing pace that allows you to take your time to diagnose and repair different vehicles.
Like the previous simulators, Car Mechanic Simulator doesn't follow a set story. Instead, the storyline develops according to the player's actions. The game offers a thrilling experience to classic car lovers with detailed vehicle models and realistic repair methods.
From kitchens to garages, computer workshops to renovation businesses, each of these simulation games offers unique experiences. They are bound to give you a satisfying escapism from reality just like PowerWash Simulator does. Regardless of your interests, there's always a simulator game waiting for you!