Grand Theft Auto V is an open-world game released for consoles in 2013 and for PC in 2015. It has a world that's full of life and just feels like the right place to create chaos.
The Cast and Narrative 8/10
The main personalities at the heart of the game are Michael, Franklin and Trevor. Michael is a struggling family guy, Franklin is a young man with a rough past and Trevor is just Trevor. The cast is surprisingly strong for an open-world game, although the main aim is to make loads of money and have fun.
All characters are nicely written, but they're overshadowed by the surroundings. The game takes place in San Andreas, which is a satirical analog of Southern California. To the north lies Blaine Country and to the south, you'll find Los Santos. You can travel between cities in different vehicles, including fighter jets, muscle cars and speedboats.
The First-Person Perspective 10/10
The biggest addition to the game is the first-person perspective, the first for GTA. It turns the game into a first-person shooter with cover mechanics and strafing. You can play the game in the third-person mode or mix and match the modes to your liking.
When you use the first-person perspective, the city feels more personal with its rich details and lurid inhabitants. Rockstar created thousands of animations to improve a sense of realism and increase the intensity and difficulty of the game.
Controls 6/10
Controls are the only major problem of Grand Theft Auto V. Moving in and out of cover feels like a fight. It has something to do with a clumsy physics system. Gunfights work fine, but they could be executed a bit better. GTA V excels at providing an open world where you can cause mayhem. The controls aren't great, but they are serviceable if you give them enough practice.
Lasting Appeal 10/10
You can free roam in this game for hundreds of hours. You can fly a plane, shop for cars or tanks, drive a dunebuddy on the beach, hunt wildlife in the forest, invest in stock and much more. Beyond that, this is the ultimate sandbox game for you to do anything you want.
Summary
Grand Theft Auto V is one of the best open-world games of all times. The first-person mode and new animations alone would make it a worthy consideration. Everything about the game demonstrates an extraordinary amount of love poured into it by Rockstar.
Pros:
Truly alive open world
Looks stunning
Great voice acting
Allows various mods.
Cons:
Unintuitive controls
Questionable car physics.
How much storage do you need?
Average app size in this category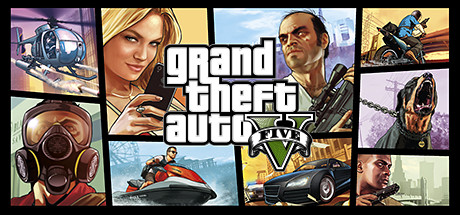 Grand Theft Auto V
Take a note. This app's size is bigger than the average in this category