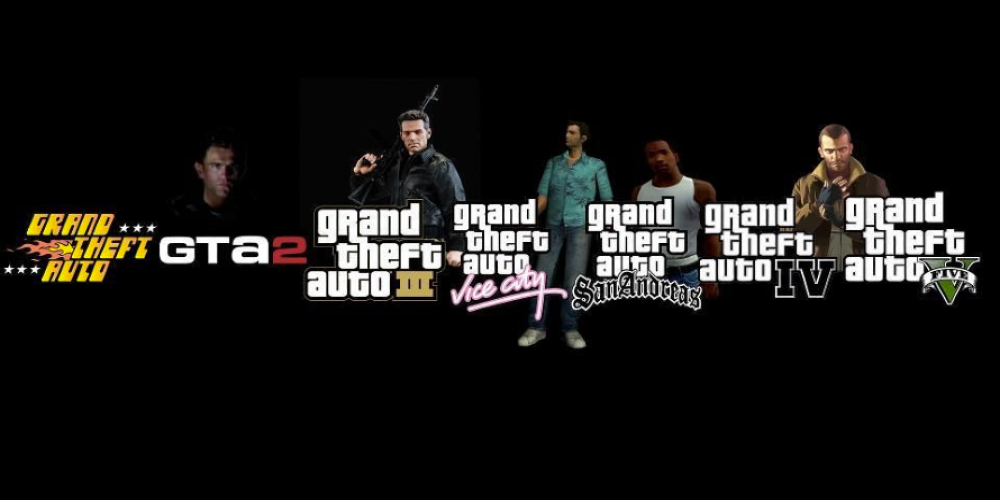 10 Best Missions Throughout the GTA Series
The recent release of GTA: The Trilogy revived the interest to this iconic series that hasn't had new major titles since 2013. Nevertheless, newcomers still discover these games, try living that criminal life under various characters, and explore new adventures. We have collected 10 best missions throughout the series.
Breaking the Bank at Caligula's (GTA San Andreas)
It's a heist mission, one of the most memorable in the series. Long preparation, fantastic equipment including night goggles, parachutes, and smoke bombs, and irony all the way.
Caida Libre (GTA V)
What about killing a dangerous witness by attacking the plane while he's on board? It's just the beginning of a dynamic adventure with an unexpected ending.
Phnom Penh 86 (GTA Vice City)
Destroy some gang members, get the money from them, and return to the client. Simple? Yes, but it involves a helicopter ride and some roof jumping.
The Holland Play (GTA IV)
This is one of the missions you cannot play just once. Will your Niko kill Playboy X for Dwayne, or vice versa? The two completely different endings
Supply Lines (GTA San Andreas)
Here CJ uses a small RC plane to stop Barkley's couriers. And it's one of the most unusual missions in the whole series.
Minor Turbulence (GTA V)
This is where GTA goes Grand Theft Avia. Your mission is to get inside one plane on another to hijack it! An adventure played by Philips. Trevor Philips.
End of the Line (GTA San Andreas)
The finale of the game takes all the things we love the game for, from massive shootouts to driving a tank, with lots of fire, explosions, and casualties.
The Big Score (GTA V)
It's the final heist mission in the story, and it takes a lot of preparations – something similar to Breaking the Bank at Caligula's, but on a larger-than-life scale.
Friend Request (GTA V)
One of the funniest episodes in the entire saga, where Michael disguised as a programmer sets up an explosive to kill the founder of a big IT company.
Keep Your Friends Close (GTA Vice City)
The final showdown of the game, where enemies come to you, friends betray you, and blood is bad for costumes. But the thing about it is how cinematically it's made.
Your Favorite Mission (Your Favorite Installment)
Given how many great missions each of these games contains, it's hard to choose the universally loved ones. Which is your favorite one, and which installment is it from? Drop some names in the comments, if you wish!