With millions of copies sold worldwide, Sonic the Hedgehog™ Classic is widely known as one of the greatest platformers ever to be released. Developed and published by SEGA for its Genesis console in 1991, it quickly gained a loyal following due to its vibrant graphics and innovative gameplay. It gave players an immersive experience that was far ahead of its time. Now, over 25 years after its initial launch, gamers can rediscover their love for this iconic game.
A Blast from The Past – Enjoying All That Sonic Has To Offer
Sonic The Hedgehog™ Classic is an action-packed adventure featuring our hero Sonic running at breakneck speed through various colorful levels while collecting rings and battling enemies along his way. It features impressive visuals with bright colors and detailed backgrounds, as well as smooth animations, which make playing an enjoyable experience no matter how many times you replay it. Additionally, there are multiple route options for each level which allows gamers to explore different paths each time they play. All these elements combined create a truly unique experience that few other games can replicate!
Players are engaged in fast-paced action as they navigate through levels filled with obstacles and enemies on their quest to reach Dr. Robotnik - all while listening to some truly iconic music created by composer Masato Nakamura. For those who grew up playing this title, it brings back fond memories of simpler times when all you needed for hours of entertainment was just a console and your imagination!
Despite its nostalgic charm, Sonic the Hedgehog™ Classic does have its weaknesses—the controls can be clunky at times, which makes it difficult to stay alive during intense moments or avoid enemies altogether; also, there are only six levels available compared to today's games which offer dozens upon dozens of stages. But if these shortcomings don't bother you too much, then you'll find plenty of fun in this classic title!
Modern Appeal – Why People Still Love Sonic The Hedgehog™ Classic
Though almost 30 years old now, Sonic The Hedgehog™ Classic continues to be enjoyed by people across generations due to its timeless appeal and retro charm. With nostalgic memories attached to this classic game coupled with its still enjoyable gameplay mechanics, such as blazing fast speed runs or exploring hidden routes for collectibles – there's something about this title that strikes a chord among players no matter their age or gender! This is why even though newer titles may come out with better visuals or more innovative mechanics - nothing quite beats going back in time with Sega's blue blur mascot, who will always remain relevant across ages thanks to his everlasting popularity and charm!
Pros:
Fun and easy to play
Great sound effects and music
Classic, nostalgic gameplay
Challenging levels and bosses
Variety of playable characters
Cons:
Limited replayability
Outdated graphics
Short and easy
Unbalanced difficulty
How much storage do you need?
Average app size in this category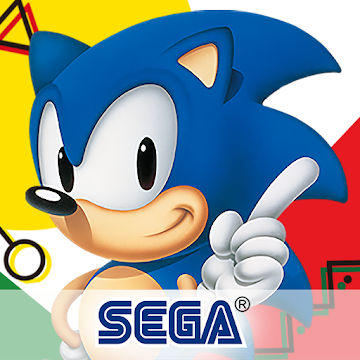 Sonic the Hedgehog™ Classic