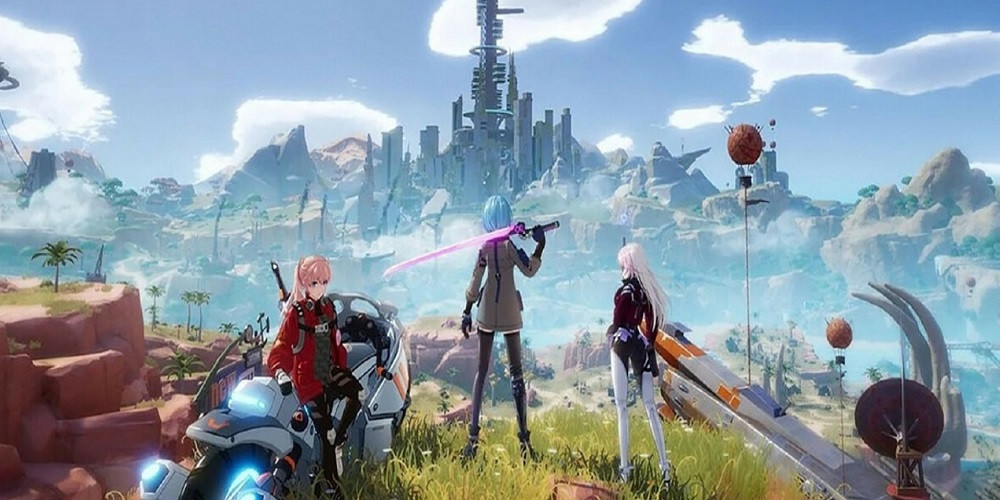 Tower of Fantasy: When Will the New Anticipated JRPG Become Available?
Tower of Fantasy, an upcoming MMO from Level Infinite and Hotta Studio, has already been defined as "the sci-fi version of Genshin Impact". The previews have excited the audience a lot. And now, finally, the game has a release date. Those who preordered it can enjoy the game starting on August 10 – that is, in just days.
Tower of Fantasy has been compared to Genshin Impact from the beginning of its public presence. The characters are noticeably similar: there are also two playable twins and a fairy-like character showing the way. What's more important, it's also a free-to-play MMO with gacha mechanics integrated. The style, though, will be very different.
And the difference is not just about the sci-fi cyberpunk setting but the generic fantasy of Genshin Impact. The namesake Tower is built on the planet named Aida to assist the exploration of a new unresearched source of energy, and this defines the narrative. The gameplay of ToF will be heavily focused on various weapons and add-ons to them, as well as open-world exploration and PvP combat.
The developers say they have done their best to provide fair matching, so players who don't invest much in their progress can still enjoy the game by being matched with their equals. Still, gacha means that microtransactions will be an essential game element. To decide whether you're ready to invest, you can install the game for free and spend some time in its world.
The game will be available on PC (via Steam), as well as on iOS and Android. The versions will be identical in terms of both visual and gameplay. The size of the PC version of the game is about 30 GB, while that for mobile devices is about 4 GB, which promises rich visuals.
Have you already subscribed to be notified as soon as the game is available? What do you expect from Tower of Fantasy? We'd like you to share your expectations and then impressions in the comments!